Welcome! Mainestone's logo has a new look and we've updated our website to include on-line shopping options. Our team is currently posting items from our world class selection of Maine gemstones and other fine jewelry. Please check back often for new listings and feel free to contact us with your questions. We are happy to help you find your very own piece of Maine.
Save the Date!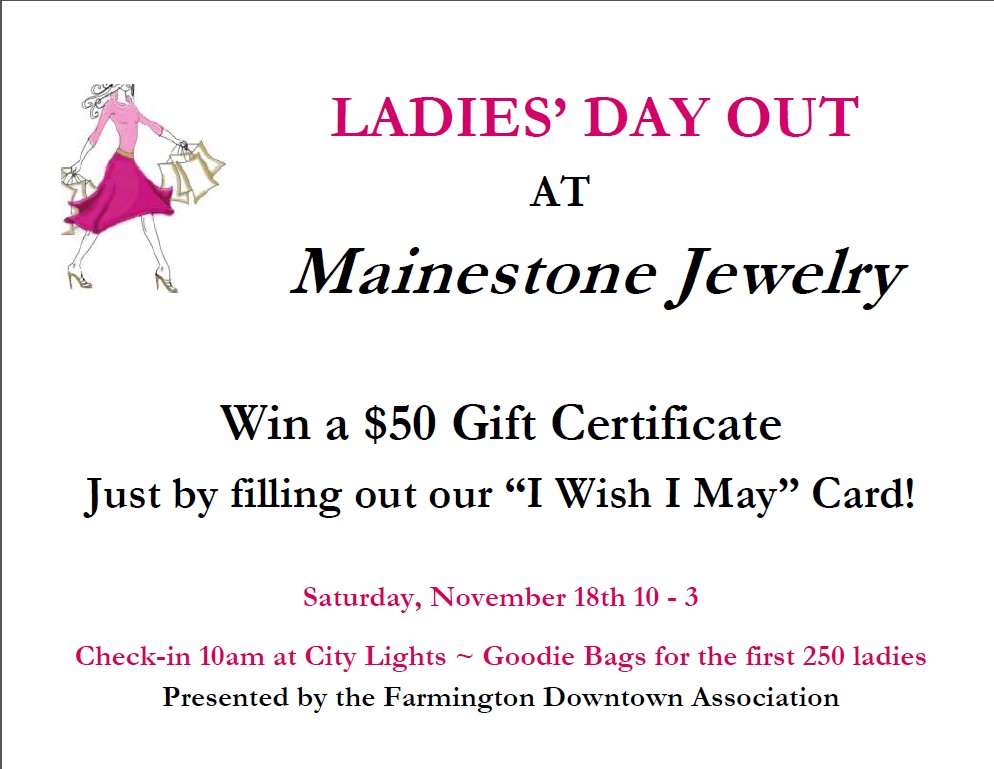 This Ladies' Day Out, be sure to fill out your Wish List at Mainestone to enter this year's Ladies' Day Out raffle! One Lucky Lady will receive a $50 Gift Certificate to Mainestone Jewelry.
Ladies' Wish Lists are saved in our Wish Box. Remember to check our Wish Box when shopping merry gifts for Her this holiday season.
and
20% Off All Sterling Silver
(excluding sale items)
November Birthstones
Topaz and Citrine
November birthdays, you're in luck!
Birthstones ~ Citrine and Topaz ~ bring good health, love, and fortune, while golden yellow to orange shades brighten colder days. Want more color options? Topaz is also available in yellow, blue, green, violet, pink, and white. These two birthstones are affordable and come in a variety of sizes to suit your birthday wishes.